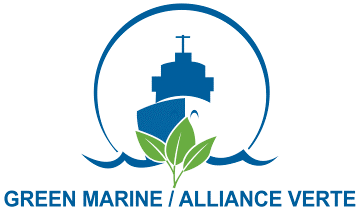 Environmental excellence is making its way in the North American maritime industry
The Green Marine Association announced this week that two new Canadian members have joined its ranks, for a current total of 50 North American maritime members now part of the NGO's active approach to move forward.  This success shows the industry has started to realize there is a need no longer to just adapt to the regulations, but to adopt an active approach to move beyond the standards and acquire technology that can keep our seas cleaner.
This initiative, founded in Quebec and that brings together ship owners, port authorities and terminals, helps its members improve their environmental performance over the long term. The NGO asks its members to go even further than current regulations and acquire new technologies to improve their ecological footprint in areas as varied as aquatic invasive species, greenhouse gas emissions and air pollutants, cargo residues and oily waters.
Maritime passive safety solutions are a full part of this progressive approach. While many efforts have been deployed on the reduction of active pollution and the prevention of accident, post-accident actions are not always part of a vessel's plan. Yet there are 800 accidents per year that have a dramatic impact on the environment.
Green Marine has the official support of environmental groups such as the World Wildlife Fund (WWF – Canada). On May 25 and 26, it will hold the international GreenTech 2011 international conference in Chicago, bringing together maritime leaders to discover and discuss the latest green technologies.